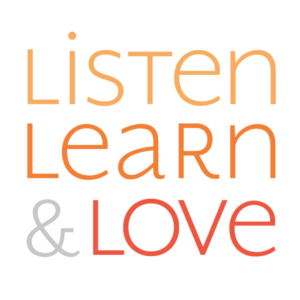 Richard Ostler has produced a second Listen, Learn & Love book and it went to the publisher today!
The first one was Listen, Learn & Love: Embracing LGBTQ Latter-day Saints. I was the line editor and proofreader for that manuscript, and it was released in September 2020. The last thing I did on that project was proof the audiobook against the written manuscript.
About two weeks later, Richard emailed me about a second manuscript – Listen, Learn & Love: Improving Latter-day Saint Culture. There are similarities in the style of the two books – his scriptural commentary with submitted personal stories and comments from other contributors. But this one expanded out to cover more topics, such as not judging missionaries if they don't serve the "traditional" two years away from home, not basing people's value (including our own) on which leadership positions they do or don't serve within, not judging people's clothing or social media posts, and more.
Someone asked what the first book was about, and I said, "In one sentence: don't be a jerk to gay people." Now the second book is – "Don't be a jerk. At all. To Anyone."
My current church service (yes, in leadership) has focused on BUILDING ZION: developing love and unity within our congregations and communities. Both of these books are how-to manuals on building Zion, and it's actually kind of sad that they are desperately needed. I personally think that we should be better than these books seem to indicate, but since we're not, I'm grateful for kind people like Richard to teach us how to do better.