My interview with Melodie Jackson for the Mormon Women Project was posted over the weekend. She's a PhD student at the University of Maryland who did a lot of organizing around social justice issues during her undergrad years at Brigham Young University. In the aftermath of the murders of Black people by police officers in 2020, she created the Facebook page titled "Black Lives Matter to Christ." She organizes devotionals for Black people to share their stories of experiencing racism within the Christian community, and to find healing through faith in Jesus Christ.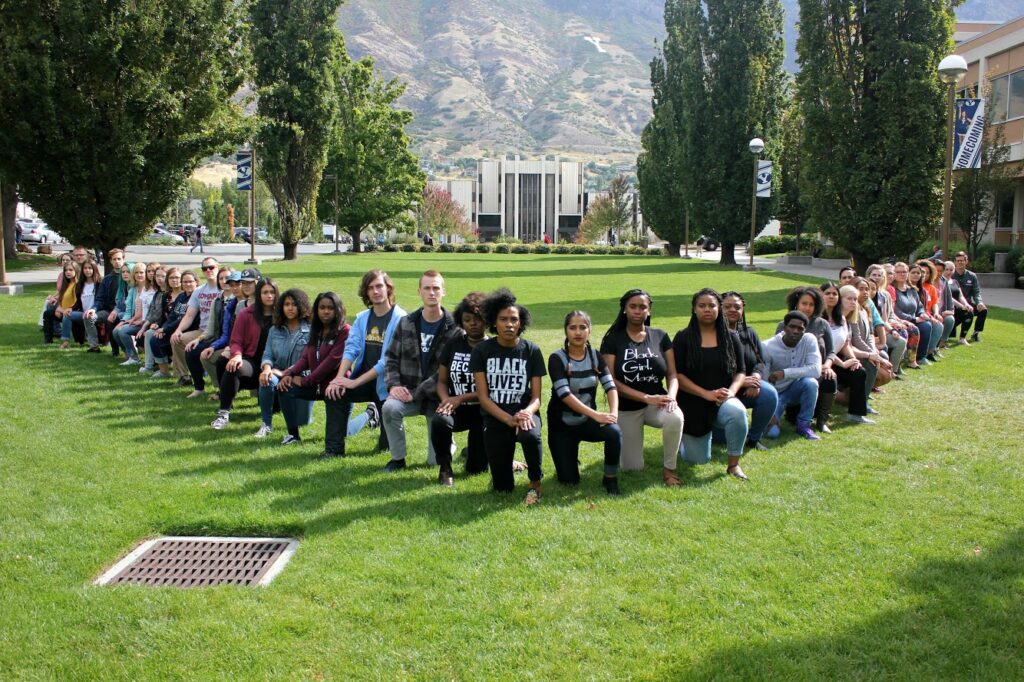 Way before any of that, I knew Melodie when she was 13 – we went to the same church. My most distinct memory was shortly after I moved to Mississippi, I was recruited as a last-minute adult leader for the Young Women camp. Melodie was in my group. She had recently been baptized so I was caught off guard when there was some kind of trivia game about the scriptures, and she knew every. single. answer. All of them. She took down the entire camp. I asked one of the other leaders, "I thought you said she barely got baptized." She had. But she'd been going to church for a long time with her grandmother, and her mother had just recently given permission for her baptism. She had an amazing level of faith and commitment to the Lord, well beyond what I observed in her peers.
I observed her BYU activism over social media and was so happy when she agreed to an interview for MWP – I wanted her to be included and to record a small portion of her personal story. She did a lot of good work in Provo, and I'm excited to support her as a friend in her future activism.